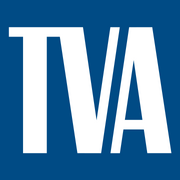 The Tennessee Valley Authority (TVA) is a federally owned corporation in the United States created by congressional charter in May 1933 to provide navigation, flood control, electricity generation, fertilizer manufacturing, and economic development in the Tennessee Valley, a region particularly affected by the Great Depression. The enterprise was a result of the efforts of Senator George Norris of Nebraska. TVA was envisioned not only as a provider, but also as a regional economic development agency that would use federal experts and electricity to rapidly modernize the region's economy and society.
Tennessee Valley Authority in Joe Steele

[

]
As part of President Joe Steele's first Four Year Plan in 1933, he proposed building dams in the Tennessee Valley. In addition to the electrification of the surrounding rural areas, the dams would also help control the flooding in the valley that occurred from time to time and would give construction jobs to thousands of unemployed people for years to come. The process of electrification would also bring farming in line with industrialization, concentrating it and putting it on a technical bases like factories.[1]
The bill authorizing the Tennessee Valley program was one of the last to pass the special session of the Congress. Almost immediately construction company owners objected and filed lawsuits. Lower level courts began ruling this and other laws passed by the special session unconstitutional. Eventually the legal fight wound up before the Supreme Court which struck it down.[2] These rulings against Joe Steele led to his charging and convicting the Supreme Court Four with treason. The building then resumed.
Shortly after starting his second term in 1937, President Joe Steele traveled to Chattanooga to celebrate the completion of one of the Tennessee River Valley dams. There he was almost assassinated by Captain Roland Laurence South.[3]
See Also
[
]
References
[
]
↑ Joe Steele, pgs. 67-68, HC.
↑

Ibid., pgs. 70-72.

↑

Ibid., pgs. 143-150.
Joe Steele
Works
POV Characters
Secondary Characters
Events
Geography