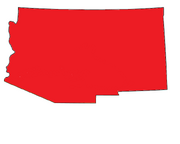 Phoenix was a province of the North American Union. It shared its western boundary with Upper and Lower California, its eastern with Cranmer, and with Disraeli and Hanover to the north. To the south lay the international border with Nueva España's provinces Sinacoa and Nueva Vizcaya.
The territory which became Phoenix was obtained in a 19th century war between Britain's colonies and the Holy Alliance.
Literary Comment
[
]
Phoenix takes up all of OTL Arizona and New Mexico.[1]
References
[
]
The Two Georges

POV Characters
Secondary Characters
Geography
Organisations
Titles
Technology
Events