Miles Bowman was a private detective in San Francisco. He and his partner, Tom Trencher, were hired by a woman calling herself Claire Lenoir to follow a man named Evan Thursday. While on the job, Trencher was murdered. As Trencher had been having an affair with Bowman's wife Eva, suspicion immediately fell on Bowman, who was himself having an affair with the office secretary, Hester Prine.
Neither Bowman nor Trencher had believed the Lenoir woman's story. When Lenoir visited Bowman after the murder, they were joined by Nicholas Alexandria. Alexandria revealed that Lenior was actually named Gina Tellini. Moreover, Alexandria revealed that both were looking for an item called the "Maltese Elephant."
Literary comment
[
]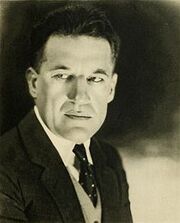 Miles Bowman is based on the character Miles Archer from Dashiell Hammett's The Maltese Falcon.