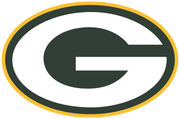 The Green Bay Packers are an American football team based in Green Bay, Wisconsin. They are members of the North Division of the National Football Conference (NFC) in the National Football League (NFL). Green Bay is the third-oldest franchise in the NFL, organized and playing in 1919. The Packers are the only non-profit, community-owned major league professional sports team in the United States.
When Bryce Miller moved to Wayne, Nebraska to teach at Wayne State College, he learned of "The Frozen Tundra", what Green Bay Packers fans called Lambeau Field during winter games. Despite the colder temperatures after the Yellowstone Supervolcano eruption, the Packers continued to play defiant outdoor games in midwinter. The only controversy Miller could recall was when one fan froze to death and even then the dispute was over who would inherit his season tickets.
Wayne was hundreds of miles west of Green Bay but less than a hundred south and so Miller learned more than he wanted about the frozen tundra during the winters.[1]
See also
[
]
References
[
]